Welcome
Do you feel dangerously CONFUSED, DEPRESSED, SAD, WITHDRAWN, or ANGRY in many different ways, UNABLE TO SATISFY anyone, even yourself ?


Are HOPE, DIRECTION, SELF-CONFIDENCE, and PROGRESS in desperately short supply in your daily life ?


Do you feel ON EDGE, ANGRY, CONFLICTED, or LONELY in your most central relationships ? Are you or your partner CONSIDERING that DIVORCE may be the only 'solution' ?


Do you feel ANGRY, OVERWHELMED, and EXHAUSTED dealing with the details and implications of a CHRONIC ILLNESS DIAGNOSIS for yourself or a loved one ?


Do you feel that IMPOSSIBLE-TO-BRIDGE, SIGNIFICANT PERSONAL DIFFERENCES between you and others are causing 'big problems' in your relationships ?


Are you searching for PERSONAL RENEWAL or wanting to make a plan for MOVING YOUR LIFE TO ANOTHER, MORE FULFILLING LEVEL ?
Today, you can be one step closer to becoming a STRONGER, MORE INSIGHTFUL, HAPPIER, MORE RESOURCEFUL YOU where you feel MORE EMPOWERED and are TAKING WISELY CHOSEN, SPECIFIC ACTIONS on a continuous pathway toward your increased well-being !
As a HOLISTIC and GROWTH-ORIENTED experienced psychotherapist, my goal is to help you uncover, better understand, and develop your true potential, so that you can create a life and relationships that are worth celebrating....


While people can't change difficult situations of the past, you and I can work together to better understand and take healthy actions to resolve these specific challenges in your life journey.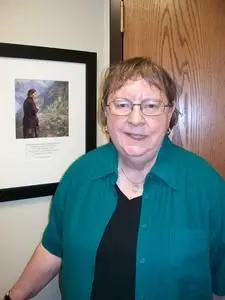 By applying compassionate, supportive, and challenging therapy approaches and 'best practices' techniques, we can unearth long-standing negative perceptions, mis-information, and faulty attitudes and behavior patterns that may be holding you back from creating a more fulfilling, meaningful life and healthier relationships.
If you're looking for extra support and knowledgeable, sensitive guidance through a challenging situation, or you're ready to explore moving in a new direction in your life, I look forward to working with you. We can collaborate to increase your insights, carefully select and implement healthy action choices, and thus, be on the way to achieving your goals.
Please call or email me to arrange for a consultation about INDIVIDUAL or RELATIONAL therapy today.

I offer a FREE, 20-minute initial consultation appointment to help you and I decide about our 'fit' for working together ???
.......SO, WHAT DO YOU THINK ? GIVE ME A CALL and LET'S START TALKING ??