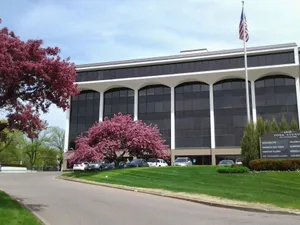 The Center for Relational / Individual Therapies (original location LEFT PHOTO) at 6550 York Avenue South / Suite 410 in Edina was cofounded by colleagues Annie Simmons and Nancy Nutting Cohen in July 2013.

We designed a conveniently located, attractive center for a small set of professional colleagues who collaborate and who share certain beliefs about how holistic mental health care and related psycho-educational services could be delivered.

The current Center for Relational / Individual Therapies (CRIT) is located at 7831 East Bush Lake Road / suite 200 - C in Bloomington MN 55438. It is in the building immediately as you arrive at the NE section of the 494 / East Bush Lake Road exit in the SW
Mpls - St Paul metro area (new location in RIGHT photo).

At CRIT, we focus on providing integrative mental health care , a wide variety of psycho-educational services , and an integrated blend of relational and individual therapie s .






It is becoming commonplace today to frequently hear the cliche 'body / mind / spirit' said to express the idea that we are unified human beings. At CRIT, we are part of emerging holistic health care efforts which provide integrated mental health care and educational resources for clients.


I am fond of saying that 'life occurs in an inter-disciplinary way', and thus, conversation in our t herapy sessions will often involve some discussion of your nutrition, exercise, and sleep habits as well as explore your values, spirituality, and the interplay of your individual life with relationship experiences.

Outside referrals are suggested as appropriate for each client's needs when they are outside of my expertise as a psychotherapist.





I believe that all important elements of human health / wellness as well as the dynamics of our painful growth challenges are related to how we are embedded in relationships throughout our entire lives.

Thus, if clients are inquirying about relationship therapy at the Center, we frequently urge each of them to also engage in simultaneous individual therapies with us because we believe this integrated approach creates a more intense, focused, efficient, and effective process for bringing about the relationship growth that they are desiring. Sometimes, we urge individual therapy clients to have a partner or family member occasionally visit therapy sessions in order to learn how to support the goals of their individual therapy.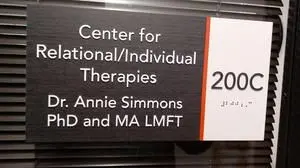 We use a systems theory approach with which relationship therapists are trained as well as strict adherence to client confidentiality. This carefully integrated framework for simultaneous therapies with the couple / family and each individual can be more concentrated and easily coordinated than if the more typical approach of three different therapists are working with clients.

While this integrated therapies approach is OPTIONAL for clients, we also note that providing it is somewhat unique in the Twin Cities and that our clients report a high level of SATISFACTION and SUCCESS with it.





The Center's focus o n psycho-education resources comes from our belief that today's society only provides most people with rather haphazard access, often inaccurate information, and meager skills related to comprehensive health / wellness practices for themselves. Thus, we ask:

--- WHY wouldn't people be very motivated to learn practical ideas about making their own lives and relationships healthier, happier, and more fulfilling?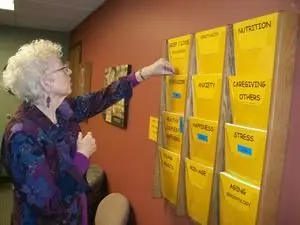 --- WHERE can busy people get vital information which they can trust ?

--- WHERE and HOW can people learn important, relevant inter-personal and intra-personal skills ?

We believe that mental health professionals have a vital role to play in helping people to know more about what is 'healthy emotional and mental development' and helping them to apply it in their own life journeys !

In the session room of our Center, we provide INFO-CENTER RACKS with a wide variety of FREE brief articles containing useful information for clients. In addition, we often select and discuss one of these articles in a session as relevant. Sometimes, we recommend outside resources llike books or web sites for clients to further explore. We also refer clients to relevant psycho-education events in the community on vital topics related to individual and relationship health / wellness.


We are located right in the NE area where the 494 exit for East Bush Lake Road is. The address is: 7831 East Bush Lake Road / suite 200 - C / Bloomington MN 55438. There is ample free parking both in front and in back of our building.