WHOA !!! ..... FINALLY,
receiving a diagnosis of CHRONIC ILLNESS
is almost always a day which people clearly remember as a
SHOCK
and as
SIGNIFICANT FOR THE REST OF THEIR LIVES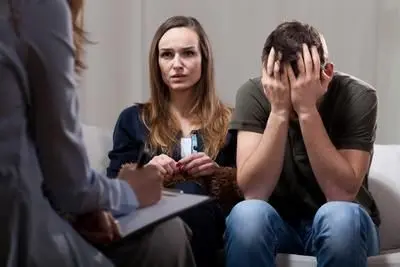 ---- both for the person with the chronic illness as well as the family / friends who surround this person with love and practical support.

It is fair to say that LIFE is NEVER the SAME for ALL of these people, once this life-changing day has occurred.....


At a time like this, we know there can be uncomfortable and strange feelings of relief (HURRAY !), particularly after weeks or even months of searching to determine WHY this person is suffering from mysterious symptoms and frustrating attempts at possible treatments.......

At the same time, there can be overwhelming feelings of fear / anger / sadness about what to do to have quality of life, an avalanche of new tough questions to face and to explore, and many, many adjustments to make in daily habits and lifestyle (DAMN ! and 'WHY ME ?').........



We know that IT IS 'NORMAL' for most people to become temporarily paralyzed with their conflicting, swirling emotions of SURPRISE, FRUSTRATION, ANGER, SADNESS, and GUILT about their prior health habits and inherited genetics, the actions of other people which may have affected their health, and the overall impact of one's 'luck in life' as people absorb this new information about their current and future health and lifestyle.


Some people respond with a very sad and angry joke:
"THIS ( @%@#@ ) SHOCK is my version of PTSD !!
YOU KNOW, MY LIFE WILL NEVER EVER BE THE SAME AGAIN !"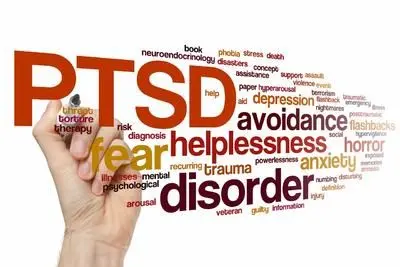 DIABETES
KIDNEY FAILURE
CORONARY DISEASE
ALZHEIMER'S / DEMENTIA
IRRITABLE BOWEL SYNDROME
SLEEP APNEA
CANCER
FIBROMYALGIA
AUTO-IMMUNE DISEASES





The creation and increased visibility of disease-specific medical research and treatment teams
and community-based resource / support organizations
have become important components of
much more practical and progressive approaches to treating chronic illness in our society today.

Today's chronic illness patients and their caretakers
have greatly increased and more available help
in understanding their disease, better planning for treatment,
and making lifestyle adjustments
regarding medications, nutrition, exercise, s
sleep, and other holistic treatments.
At the same time and in a more personal way , there are MANY EMOTIONAL RESPONSES to a diagnosis of chronic illness which are 'normal' and 'to be expected' which CAN be successfully addressed in individual and / or relational psychotherapy.

In particular, we recognize today that chronic illness is much more that a medical situation ---- it affects people's self-esteem, fears and hope, spirituality, emotional and social dimensions of relationships, and daily life habits. CHRONIC ILLNESS IS VERY COMPREHENSIVE IN ITS IMPACTS on the patient and relationships !
"Why me ?" "I feel REALLY ANGRY and SAD that this is happening to ME !!!"
" I'm AFRAID and EXHAUSTED, but I don't want my (relationship) to see me being weak or not hopeful...."
"I feel so SHUT DOWN and totally DISCOURAGED ---- I think it would be better if I just died right now ?"
"(relationship) and I always had a lot of disagreements ---- and NOW, I'm supposed to take care of HER ?"
"I feel so ALONE, so CONFUSED, and DON'T KNOW WHAT TO DO ---- I feel like just giving up right now !"

GIVE ME A CALL..... AND LET'S TALK about what's happening, OK ?