Hello fellow human being !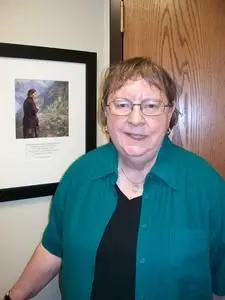 YES, I mean THAT and want to indicate that I also believe in HUMOR as we struggle with what life brings us ...

As a mid-age therapist with my own rich and challenging life-experiences, I enjoy and feel privileged to play this fascinating role in working together as you are struggling with painful elements and complex circumstances in your relationships and life journey !

I regard my own up-and-down life journey and my years of professional studies as extremely valuable tools for creating genuine empathy, having relevant and complex knowledge / beliefs to share, and using a wide array of skills to establish trust and rapport, listen sensitively to your stories, validate you for your strengths and your pain, asking probing questions, and helping you to identify healthy options and take action to improve your life.

As we work together, it is as if we create a 'sacred space' between us, designed to be a flexible and confidential 'room' in which we can explore your desires for a higher quality, more satisfying life with more joy and meaningful connections. We could say: It is as if I am acting as a 'midwife' for your ongoing learning and growth efforts.



Through over three decades of working with people and hearing their feedback, I've happily come to embrace these important style characteristics of myself as a therapist / educator : collaborative , informal , empathetic , challenging as well as supportive , encouraging , educational , and celebratory . As we begin to work together, we will discuss the application of each of these specific qualities in terms of your particular style and needs.


I specialize in individual and relationship psychotherapy about adult issues . I have over 30 years experience as an adult educator and more than ten years experience as a crisis counselor and psycho-therapist. In addition to my PhD in teaching / learning / assessment from Syracuse (NY) University, I am a graduate of the LMFT (relational) and LPCC (individual) licensing programs at Adler Graduate School / MN.
I
especially focus on ADULT LIFE SPAN ISSUES such as life stage transitions;, enhancing / ending relationships; grief / loss / depression; chronic illness issues; alternative family structures (e.g. divorced / blended families / GLBTQ families, single parenting, etc); diversity issues in relationships ; and personal growth. .


Client feedback over many years has consistently emphasized that they appreciate these aspects of my style as a therapist : informal , interactive , informative , and inspiring . Clients comment on my easy rapport , strong encouragement , practical and helpful explanations , insightful and thought-provoking questions , and clearly organized, goal-directed framework for therapy
I integrate complementary approaches and holistic techniques to offer a highly personalized type of psychotherapy, tailored to each client. With compassion and understanding, I work with each individual and couple to help them build on their strengths and attain the personal growth they are committed to accomplishing.

I maintain a private practice at 7831 East Bush Lake Road / suite 200 - C in Bloomington MN at the
Center for Relational / Individual Therapies of which I was the co-founder in 2013. At the Center now, I focus on providing a wide variety of holistic and integrative therapies and psycho-educational services as well as an effective blend of relational and individual therapy.
Over the years, I have had the stimulating experience of long-term consulting with many schools and universities primarily in the mid-west. I also have presented to general and professional audiences on the topics of collaboration, healthy human development, family / school / community partnerships, brain-based learning, holistic assessment, character education, diversity, and action research change strategies.
In addition, I routinely network with other professionals to share ideas, discuss emerging trends, and problem-solve. I deeply believe that professionals should be openly engaged in their own continuous professional development in order to provide clients with the most up-to-date services and wise guidance ----- EACH CLIENT DESERVES NO LESS THAN THIS !
BIO: My own 'life journey' started in southeastern Minnesota in Austin / Rochester / Winona as the oldest child in a middle-class, 1950 - 60s style family. My parents built our home after my dad returned from the war, and we were taught that such practical initiative, resourcefulness, and collaboration with family / neighbors were important habits. As a family, we grew up valuing all types of learning and volunteering, went camping and traveling by car, and were immersed in Scouting experiences, extended family activities, nature / gardening, and genealogy. I earned undergrad degrees in English / social sciences / religion at a Catholic women's college as the complex political events of the late 1960 - 70s raged.
Then came two fascinating years living and teaching in Bogota Colombia, five more enjoyable years in upstate New York studying for my PhD at Syracuse University (GO ORANGE !), and finally, many years living in West Michigan and working as a Michigan State University professor / writer / consultant in many different aspects of educational reform and diversity. (i must confess that it's only an accident that I ended up at two such BASKETBALL-CRAZY places !)
After I retired from MSU, my young adult son and I returned to Minnesota on a very, very cold day in JAN 2009 --- it's quite a FRIGID story to tell !! After settling in again after so many, many years away from MN, I studied to become a relational and individual psychotherapist at Adler Graduate School / MN. I found that I really enjoyed this new way of relating to people and their growth as a third career !
In my 'civilian life' now, I enjoy family life with my partner, adult son, and two affectionate cat brothers. In my non-working time, my family and I relax with healthy foodie and exercise habits, films and other art / culture, photography, social justice activism, low-key non-tourist style travel, reading / writing, and nature experiences / gardening. These hobbies, my extended family in Rochester MN, and personal friends give me a rich, interesting life with many rewards outside the office as well very much enjoying what I do in the office as a therapist / educator / writer.

~~~ warmly / dr annie ~~~

LINKEDIN PROFILE : linkedin.com/pub/annie-joanne-m-simmons-phd/42/57/4b0
FACEBOOK BUSINESS PROFILE : Center for Relational / Individual Therapies



ADVANCED EDUCATION:

► MA - Adlerian counseling and psychotherapy from Adler Graduate School / MN

► PhD - teaching / learning / assessment / leadership from Syracuse University / NY




LICENSES, CERTIFICATIONS, and AWARDS:

► Community Leadership Award for SAFE SCHOOLS volunteer work through GLSEN - West Michigan
► Associate Professor Emeritus of Teacher Education / Michigan State University

► Prepare / Enrich assessment for couples preparing for partnership commitment

► ASIST Suicide Assessment and Prevention

► Advanced Certificate in Divorce Discernment Counseling for leaning in / leaning out 'mixed agenda' partners considering divorce or couples counseling



PROFESSIONAL ACTIVITIES and MEMBERSHIPS:

► American / Minnesota Association for Marriage and Family Therapy

► Minnesota Women in Psychology

► International Discernment Counseling Alliance (www.discernmentcounseling.com)

► National Alliance for Mental Illness (NAMI)

► Citizen Therapists (www.citizentherapists.com)