There are so many significant, interesting, and valuable ways in which human beings are UNIQUE....
Some of these IMPORTANT HUMAN DIFFERENCES can include
:
---- communication styles
---- emotional styles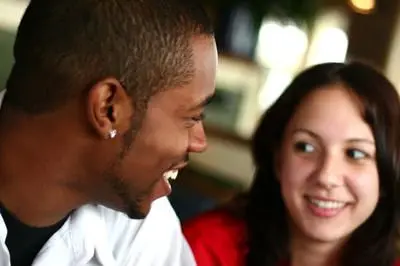 ---- thinking styles
---- learning styles
---- ways to express and receive love (e.g. 'love languages')
---- gender identity and expression
---- sexual orientation
---- socio-economic level and lifestyles
---- race / ethnicity / nationality
---- chronological age
---- stage of life development
---- food and nutrition habits
---- religious heritage and spiritual beliefs
---- geo-culture background
---- exercise / fitness behaviors
---- disability / ablism
---- chronic illness
Differences such as these can be ENRICHING, but at the same time, sometimes are also PROBLEMATIC in developing our own HEALTHY IDENTITIES and our happy, productive, and satisfying INTERACTION with OTHERS
.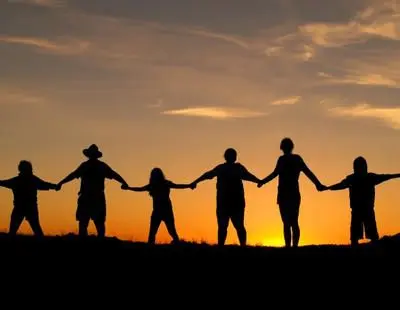 TAKING A LONG-RANGE VIEW : We know that it can be extremely challenging and complex for us to develop strong, healthy identities and self-esteem which incorporate our own unique qualities in a positive way in our personalities and our daily lives.
This is particularly true if we are ignored or attacked or even rejected and condemned by others around us because of these characteristics.

At the same time, and unfortunately perhaps, we don't receive an 'instruction manual' which helps us learn how to relate to others who are different than what we are already familiar with through our own admittedly limited life experiences. In some cases, we are even 'taught' to be critical or rejecting of these human qualities in ourselves and others.



...... AND, so while the world IS becoming more TOLERANT
and even ACCEPTING and CELEBRATING
of important human differences,
we still have a LONG WAY TO GO, don't we ?



THE BIGGER 'MACRO-LEVEL' SOCIETAL STORY: On one hand, these human differences can provide us with important growth due to our exposure to different perspectives, build our empathy and compassion for others, enrich our daily lives with complimentary ideas and experiences , and strengthen our healthy connections to others in the global human family as well as our own local families.

At the same time, there are some people who are 'taught' by others in society, and thus, come to believe that they are 'painfully different ' than others and than what is acceptable in today's society. In addition, they can suffer from lack of healthy role models and experience invisibility / rejection / bullying due to the discriminatory treatment they experience from others around them.

As a result, their self-esteem can become fragile and negative , and their healthy progression through typical stages of human development can be delayed or even cut off.

As a consequence, they can feel high levels of anxiety , depression , confusion , and anger, both directed at themselves and the people around them . In so many ways, they are not developing their true individual potential and not contributing as they might in their important relationships and our society.



WHAT WE CAN SADLY 'LEARN' AS WE INTERACT IN PERSONAL RELATIONSHIPS : Finally, even when we are in close, committed, personal relationships, we can come to ask ourselves or to even shout out ' UGGHH ---- WHY IS THIS PERSON ACTING LIKE SO STRANGE RIGHT NOW ??? ' o r 'I DON'T KNOW WHAT TO DO TO COMMUNICATE WITH YOU RIGHT NOW ????' when tensions rise and a pattern of conflict predominates.

Often this occurs because each person believes s/he is acting 'naturally' and 'according to how s/he sees the world', and thus, truly can't figure out what's 'wrong' with the other person and how they are acting in this moment, particularly if the situation is tense or conflicted. This can occur in our families, friendship / work groups, neighborhoods, and the wider society.

In fact, however, THIS IS HOW HUMAN DIFFERENCES CAN
OPERATE IN PAINFUL , PROBLEMATIC WAYS
IF WE DON'T KNOW MUCH ABOUT THEM AND OURSELVES.....

I have over 30+ years experience focused on
successfully helping individuals
to develop HEALTHY IDENTITIES,
learn how to BETTER UNDERSTAND others,
and to express RESPECT and COOPERATION with others.


GIVE ME A CALL to discuss how
we could work together to help you develop
a more satisfying LIFE and healthier RELATIONSHIPS
based on WHO YOU ACTUALLY ARE AND WOULD LIKE TO BE.....