Session Rates: $120 per 60-minute session or $ 180 for a 90-minute session.

INCREASE STARTING JAN 2023: $ 130 per 60-minute session and $ 195 for 90-minute session.

Insurance:
I do not take insurance directly. However, many PPOs and HMOs will cover all or a portion of my fee using your out-of-network benefits. You may also be able to use your HSA flexible spending dollars or medical savings account benefits.
If you would like to use your insurance, please contact your insurance company and ask what coverage you have to see an OUT-OF-NETWORK PROVIDER. Call the phone number on your insurance card to carefully check the details of your coverage by asking the following questions (below). You might want to obtain a printed copy of your insurance policy section which provides these answers.
Do I have mental health insurance benefits?
Do I have mental health insurance benefits for receiving services from an out-of-network provider ?
What is my deductible and has it been met?
What is my co-pay fee per session ?
Is there a limit to how many sessions per year which my health insurance covers?
What is the coverage amount per therapy session?
Is approval required from my primary care physician or insurance company BEFORE beginning therapy?
How do I submit paperwork for reimbursement for the costs of receiving psychotherapy services from an out-of-network provider ?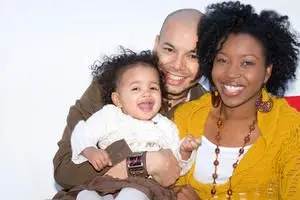 As I start to provide you with care, you will pay for the sessions as we go forward, and I will give you an itemized bill that you can submit to your insurance company for reimbursement.
Sliding Scale / Reduced Fees:
I have a limited number of REDUCED FEE sessions which are available for clients with serious economic hardship. Ask me about this possibility if it is relevant to your situation.
Payment:
Either CASH or CHECK is accepted for payment. Payment is expected at each session unless other arrangements have been made.
Cancellation Policy:
If you do not show up for your scheduled therapy appointment, and you have not notified me at least 24 hours in advance, I reserve the right to charge the full-session fee for no-shows and cancellations with less than 24 hours notice.
Scheduling an Appointment:
Request your first therapy appointment by calling me at 612-599-7144 or sending me an email at

[email protected]

which includes your phone number. WE WILL CHAT BRIEFLY BY PHONE BEFORE YOUR FIRST APPOINTMENT.

Contact ME:
Questions? Please CONTACT ME by phone or email for further information.