DISCERNMENT COUNSELING FOR
COUPLES ON THE BRINK
If you or your spouse are considering divorce vs. doing marriage counseling but are not completely sure what's the BEST PATHWAY for the future of your relationship, you and your partner are in an unpleasant, tough, and confusing spot ------ however, you are NOT alone, and I know how frustrating this feels ??

I want to compassionately empathize with both of you about this extreme pain and confusion you are feeling.....
Most importantly, I want you to know that DISCERNMENT COUNSELING is a new, brief program of generally five very focused sessions on your issues which has been designed to help you and other couples find their way out of precisely this frustrating situation !


It's a chance to slow down, take a breath, and have some structure and professional guidance to look at the various options for the future of your marriage / partnership.....


Discernment Counseling is a new way of helping couples where one person is 'leaning out' of the relationship, considering divorce as a likely option, and not sure that intensive marriage counseling would / could help. Meanwhile, the other partner is 'leaning in' or interested in doing marriage counseling and doing what is necessary to rebuild / grow the marriage forward. It may be clear who is who in your partnership, or each of you may go back-n-forth about what you feel , depending on what's happening at the moment ?


► MY EXPERTISE -- I am an experienced, licensed marriage / family counselor who is part of the international Discernment Counseling Alliance located at the University of MN Couples on the Brink Project created and directed by Dr. William Doherty, LMFT. Recently, I was awarded the ADVANCED LEVEL CERTIFICATE as a Discernment Counselor.


► WHO ARE TYPICAL CLIENTS ? I work with all types of couples using the Discernment Counseling framework, but I am particularly interested in working with mid-age couples, re-married / blended couples , GLBTQ partners, and cross-cultural couples (i.e. race / ethnicity, religion, etc) because these are my other areas of professional expertise.


► GOALS OF DC: I can work with you and your partner to help each of you decide whether to continue in the 'status quo' (pathway 1), OR to move toward divorce (pathway 2) , OR to take a time out from talking about divorce in order to do intensive couples therapy (pathway 3) so that you can THEN decide what do with your relationship after this additional effort and learning.


TO LEARN MORE , CHECK OUT THE PROJECT WEB SITE , www.discernmentcounseling.com or CHECK OUT THIS VIDEO :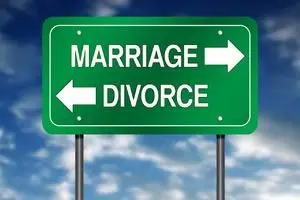 The goals of DISCERNMENT COUNSELING are for you to gain clarity and confidence about a direction , based on a deeper, fuller understanding of your relationship and its possibilities for the future .

The goal is not to solve your marital problems in the short-term, but to see if they are solvable by the two of you with some professional guidance.
► As we work together, each of you will each be treated with COMPASSION and RESPECT, no matter how you are feeling about your marriage at the moment ----- THAT MEANS: no bad guys and good guys !

► You will come in as a couple, but the most important work occurs in the ONE-TO-ONE conversations with me, the counselor. WHY is this format used ? because you are starting out in different places as you consider the future of your partnership.

► As the counselor, I will respect your reasons for considering divorce while trying to open up the possibility of working hard with professional guidance, and working collaboratively as two partners to gradually restore and build your marriage to health IF that is what you decide you want.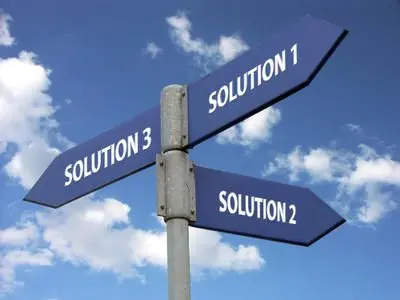 As the counselor, I will emphasize the importance of each of you seeing your own contributions to the problems and the possible solutions.
T
his self-awareness will even be useful in future relationships, even if this one ends.

YOU WILL BE THE ONES WHO DECIDE WHAT TO DO ---- continue on with the status quo (pathway 1), more forward with divorce proceedings (pathway 2), or agree to take divorce 'off the table' for six months and begin intensive couples the rapy (pathway 3).

In the end, YOU WILL STILL BE THE ONES WHO DECIDE WHAT TO DO ....
but your decision will be better informed , and
you will be better prepared for your life ahead, either together or singly.
Time commitment / number of sessions:
Typically, Discernment Counseling involves a maximum of FIVE sessions, so this work involves a BRIEF commitment of FOCUSED time. The first session is two hours long, and subsequent sessions a
re 90 minutes - two hours long.

A great deal of the time during these sessions is spend in individual conversations with me, the psychotherapist, and it concludes with a brief time of each person summarizing his / her current thoughts and feelings about the relationship for the partner.

Discernment Counseling is NOT suited for these situations :
• when one spouse has already made a final decision to divorce
• when one spouse is coercing the other to participate
• when there is danger of domestic violence.
SO, GIVE ME A CALL, AND LET'S EXPLORE
HOW THIS GUIDED, BRIEF-FORMAT PROCESS
COULD BE THE BEST 'NEXT STEP'
FOR YOU AND YOUR PARTNER?